August 19th is World Humanitarian Day, a day dedicated to recognizing the tireless work of humanitarians around the world. This year's theme is "One Humanity," and encourages people to come together in support of humanitarian causes. Whether you're a longtime humanitarian or just someone who wants to help make a difference, there are plenty of ways to get involved on World Humanitarian Day. Learn more about what you can do below!
World humanitarian day: remembering the heroes of humanity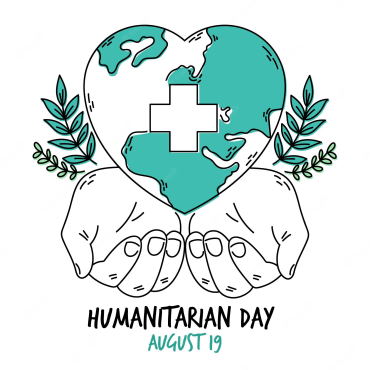 On World Humanitarian Day, we honor the men and women who have dedicated their lives to helping others in need. From the first responders who rush into danger to provide lifesaving assistance, to the aid workers who tirelessly deliver vital supplies and services, to the volunteers who give their time and energy to support those affected by conflict or disaster – these are the heroes of humanity.
This year's World Humanitarian Day comes at a time when the world is facing unprecedented humanitarian crises. More than 128 million people around the globe need urgent assistance, including nearly 60 million people who have been forced to flee their homes due to conflict or persecution.
In the face of such immense need, it is more important than ever to stand with the humanitarian workers on the frontlines, providing vital assistance and protection to those most in need.
On World Humanitarian Day, let us remember the heroes of humanity – and commit to supporting them in their vital work.
A day to celebrate humanitarian work and recognize the challenges faced by aid workers
Volunteer with a local or international organization: There are many ways to get involved with humanitarian work. You can volunteer your time with a local organization that helps those in need or join an international relief organization to help with their efforts.
Donate to a charity: Another great way to show your support for World Humanitarian Day is to donate to a charity that supports humanitarian causes. Many charities do great work worldwide, so choose one that resonates with you and make a donation.
Spread the word: One of the best things you can do to support World Humanitarian Day is to spread the word about it. Tell your friends and family about the day and what it stands for, and encourage them to get involved however they can.
Get involved in your community: There are many ways to help those in need right in your own community. You can volunteer at a local food bank or soup kitchen or donate clothes or other items to a local shelter. Every little bit helps!
Be a good global citizen: One of the best things you can do to support World Humanitarian Day is simply to be a good global citizen. Treat others with respect and compassion, and stand up against discrimination and injustice. We all have the power to improve the world, so let's use it!